Welcome to Fourth Grade!
Hi, my name is Cayla Carson-McDonald! I teach fourth grade Math & Science! This will be my sixth year teaching and I am looking forward to a great year!
About Me:
I graduated from Frost in 2010 and went to Texas A&M-Corpus Christi where I graduated in 2015 with a Bachelor's in Animal Biology. After college, I worked as an aquarist and took care of all my fish friends in 68,000 gallon aquariums. I then got my teaching certificate and came back to Frost to teach fourth grade!
I love to swim, I'm even scuba certified. I also enjoy playing games, going to escape rooms, and decorating our house! I married Michael in July of 2020 and we have two fur babies (dogs) Bear and Finn Finn and a guinea pig named Lorrie!
You will learn more about me through the year and I can't wait to learn all about
Y
O
U
! We will learn
L
O
T
S
and have
F
U
N
doing it!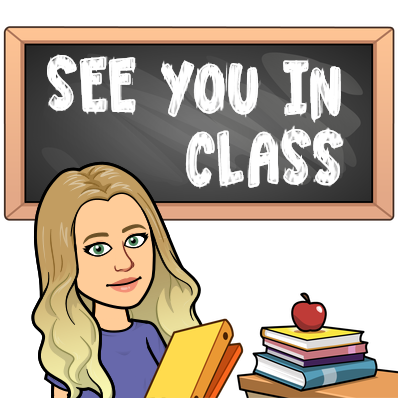 No Disrespect 
to your classmates, to adults, to school property
No Distractions
during the lesson or while others are working
The majority of students are here to learn, bad behavior will NOT be tolerated.
7:45-8:00 Bell Ringer
8:00-9:00 Math A
9:05-9:35 PE 
9:40-10:10 Art/Tech 
10:10-10:50 Science A 
10:50-11:20 Lunch 
11:20-11:35 Recess
11:35-12:00 Bell Ringer
12:00-1:00 Math B 
1:00-1:45 Tundra Time
1:45-2:15 Tutorials 
2:15-3:00 Science B 
3:00-3:20
Wrap Up